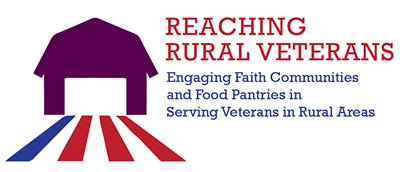 Reaching Rural Veterans is a new collaboration with faith-based food pantries in rural areas, bringing communities together to provide resources and services that address the needs of military and veteran families. Addressing needs for food, shelter and employment can establish relationships and build trust that can lead to stronger bonds between faith-based communities and the military and veteran population. This is currently a two-state pilot project in Indiana and Kentucky.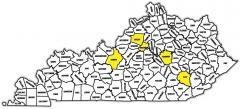 Kentucky Reaching Rural Veterans Funded Five Food Pantries which includes: Anderson, Clay, Hardin, Madison and Shelby.
https://www.mfri.purdue.edu/programs/reaching-rural-veterans.aspx
 Early Childhood Military Family Adventure Camp
The SEED program works with v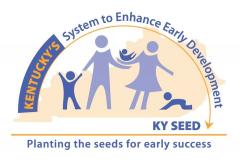 arious communities, programs and agencies to develop a system of care for children from birth to age five with social or emotional health needs. It focuses attention on the importance of identifying and addressing emerging social and emotional challenges among families of young children.
KY SEED through Family and Consumer Sciences Extension funded the first Military Family Early Childhood Adventure Camp at the UK Robinson Forest in 2015.  The camp was designed to enhance family skills that included: communication, self-efficacy, competence, relationships/support resilience and kindergarten readiness skills.
KY SEED has committed a 2nd year of funding for the same style camp in 2016 which will hopefully draw in new military families with young children.
Return registration forms to
Tyrone Atkinson
2016 Military Family Camp
University of Kentucky
115 Huguelet Dr.
Room 246 Scovell Hall
Lexington, KY 40546-0064
 Military-Teen Adventure Camps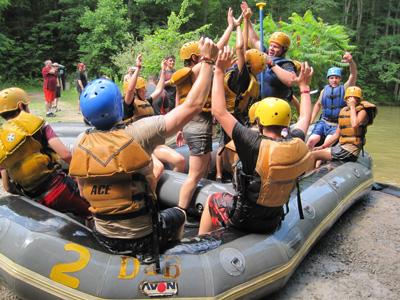 FREE high-adventure camps for military parents and their teenage children ages 14-18 to attend together!
Camp opportunities are already being scheduled through 2017, so check back often!
For details, visit the Military-Teen Adventure Camps Page and our Facebook Page